" Creating with colour and line is a joyful, life long journey"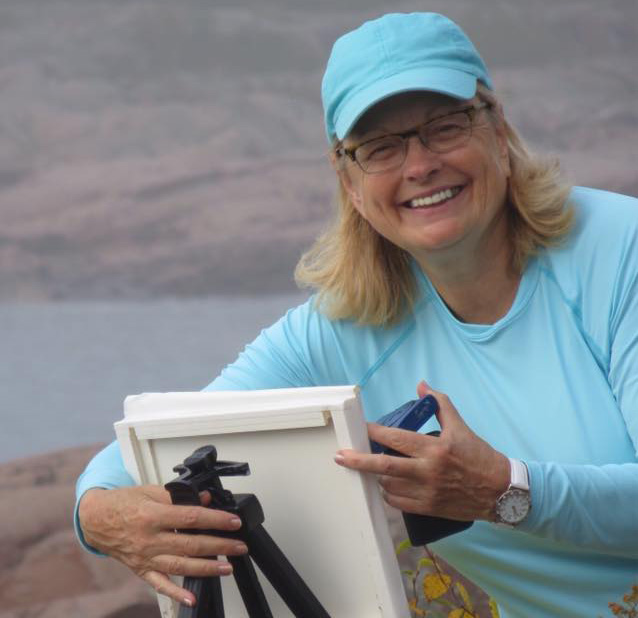 Blog
My Latest News
Eileen's news and achievements.
About the Artist
Eileen Sweeney is a graduate of the Ontario College of Art in Toronto, has her Interior Design Certificate from Seneca College and Digital Media Certificate, Sheridan College. She has studied Drawing and Experimental Painting under John Leonard at the Halliburton School for the Arts.
Her professional experience includes many years as a Graphic Artist, Corporate Illustrator, Editorial Cartoonist and Book Illustrator.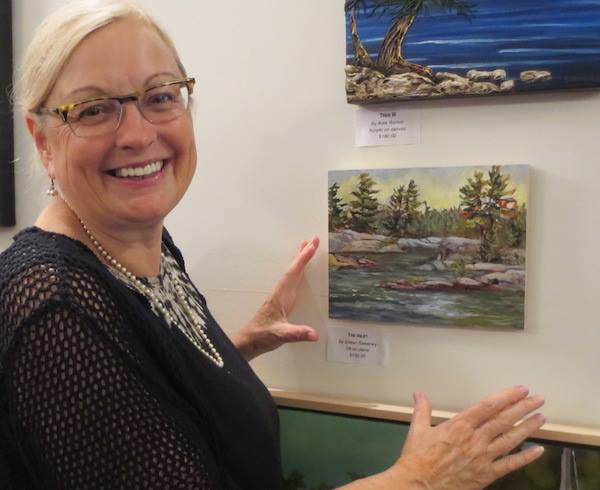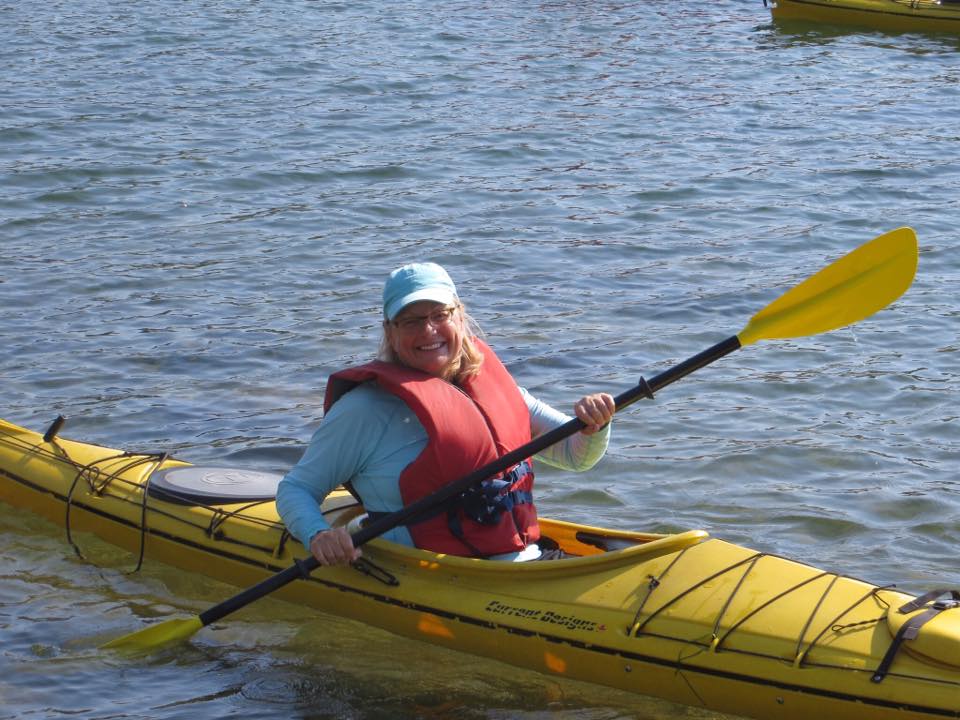 Eileen is a painter working in an expressive style in both oil and acrylic.
Drawing on a solid formal art training, she will pull the intuitive into the painting process. In her recent work Eileen brings her love of waterways and shorelines onto the canvas. Small boats are often a theme, representing an opportunity to journey beyond the familiar.
Eileen exhibits with the Bayside Artists in Southern Ontario.
Want to ask me something?
Just fill out the form below,
and I will get back to you very soon.